the software of Japanese chess/ 将棋ゲーム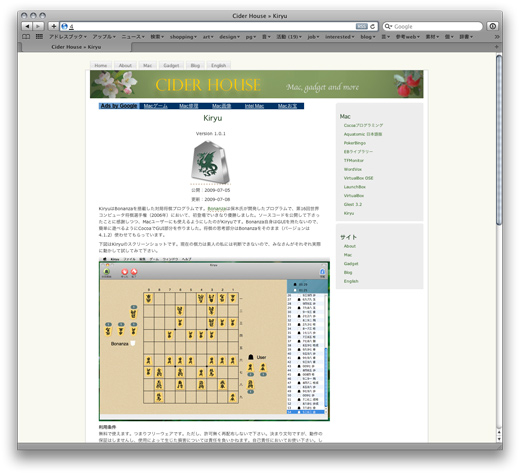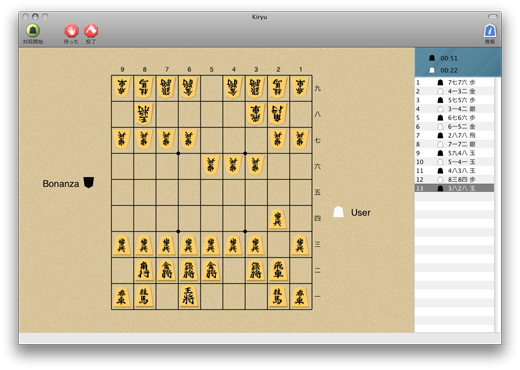 kiryu
>>
http://ciderhouse.opal.ne.jp/wp/mac/kiryu
フリーの将棋ゲームです。待ち時間も少なく、使い勝手が良いです。
ただ、レベルが選べないため、かなり強いです。
kiryu
is a free software of "
Shogi
", which is Japanese traditional game. This "Shogi" game could not select the levels. So it is very difficult to win, but good funs.
What's "Shogi" is
Shogi (generals' chess), pronounced /ˈʃoʊɡiː/ (rhymes with yogi) in English, also known as Japanese chess, is a two-player board game in the same family as Western chess, chaturanga, Chinese Xiangqi, and Korean Janggi, and is the most popular of a family of chess variants native to Japan...
more
(from
http://en.wikipedia.org/wiki/Shogi
)
-
濱口 直輝 (Naoki HAMAGUCHI)
|
HP
|
blog
|
online exhibitions
|
mail to
|
YouTube
|
vimeo
|
flickr
|