雛祭り/ Hinamatsuri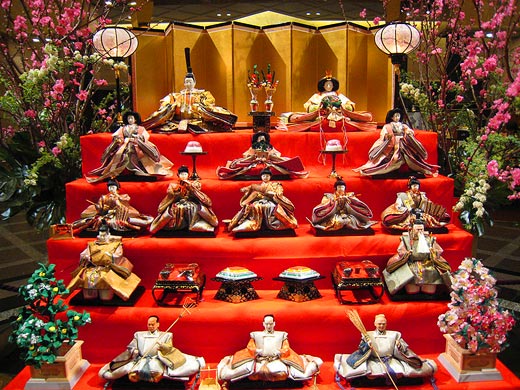 (from
http://ja.wikipedia.org/wiki/ひな祭り
)
今日は
雛祭り
です。wikiによると男雛と女雛を中心とする人形を飾り、桃の花を飾って、白酒などの飲食を楽しむ節句祭りだそうです。関東雛と京雛では男雛と女雛の並ぶ位置が違うとは知りませんでした。
同時に、"上巳(じょうし/じょうみ)"、五節句の一つ
桃の節句
でもあります。
桃の節句
には、
必ず黒澤明監督の"夢"を思い出してしまいます。綺麗な映像にかなり感動します。
雛祭り
>>
http://ja.wikipedia.org/wiki/ひな祭り
桃の節句
>>
http://ja.wikipedia.org/wiki/桃の節句
Today is the Japanese Doll Festival, or Girls' Day called "
Hinamatsuri
". We display a set of dolls and Platforms folwers. Also, we called "
Xiuxi
" today.
Every year, on 3rd of March, I always remenber the film of
Sir Akira Kurosawa
named "another dream". This is a collection of short films, which are used Japanese traditional stories. One of the film is used "
Hinamatsuri
". The image is very very beautiful. If you have a time, please see the film.
Hinamatsuri
>>
http://en.wikipedia.org/wiki/Hinamatsuri
Xiuxi
>>
http://en.wikipedia.org/wiki/Xiuxi
Sir Akira Kurosawa
http://en.wikipedia.org/wiki/Akira_Kurosawa
-
濱口 直輝 (Naoki HAMAGUCHI)
|
HP
|
blog
|
copyleft
|
mail to
|
YouTube
|
MySpace
|
flickr
|